Target Area Homes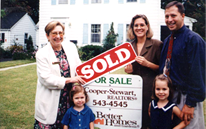 SNHS has focused its revitalization efforts in the following areas:
Newtown/Johnson Lake Area
Education and Development
Homebuyer Education Training
Required of all SNHS customers prior to settlement. Training is offered quarterly by certified trainers. The curriculum covers pre-purchase and post-purchase topics. A fee of $100.00 is charged to cover the cost of materials. Alternatively, there is an on-line class also offered at a cost of $100.00. To register and take the on-line class, please go to www.ehomeamerica.org. 
Homebuyer Education Training Signup
Pre-Qualification Review
Pre-qualification reviews offered to prospective buyers to evaluate their credit readiness and affordability. Ideally, applicants would undertake this review prior to making an offer on a specific house or searching for financing.
Individual Budget and Homeownership Readiness Counseling
Service provided for customers not yet ready to purchase because of credit and budgeting issues, but who are committed to the goal of homeownership, or who are delinquent on existing mortgages.
Realtor Information Session
Provides realtors with a comprehensive understanding of SNHS program guidelines and policies.
Foreclosure Counseling and Intervention
SNHS is a HUD certified foreclosure counseling agency. Our staff will work with clients and their lenders to try and avoid foreclosure. This is a FREE service offered to any homeowner who is having trouble meeting their mortgage obligation.
Post Purchase Workshop – Along with the opportunities created by homeownership, also come financial challenges as well as new neighbors and new responsibilities.  The purpose of this workshop is to prepare you for the new challenges brought about by owning a new home.