Target Area Homes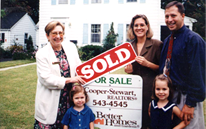 SNHS has focused its revitalization efforts in the following areas:
Newtown/Johnson Lake Area
Property Development
Purchase-Rehab-Resale Program
Under this program, vacant properties are purchased, renovated, and sold to new owner-occupants. Depending upon the source of funds used, the purchase of these properties may be income restricted. 
Intervention Buying
Purchase of at-risk properties by SNHS to be held for demolition, renovation or resale to new owner-occupants.