Salisbury Neighborhood Housing Services, Inc. Adds Local Businesswoman and Government Representative to Board of Directors 
SALISBURY, MD – June 16, 2020 – Local homeownership non-profit names two new members to the Board of Directors; Business Partner, Lauren Wandel and Government Representative, Delegate Carl Anderton.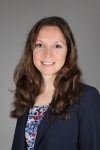 Wandel is a Project Architect at George, Miles & Buhr.  She moved to the Eastern Shore three years ago from Central Pennsylvania in search of a new hometown that was vibrant enough to support a career in the construction industry.  Wandel says, "I was interested in becoming a part of SNHS because I have always had an interest in sustainable community development and historic homes. I also look forward to learning more about the lending and counseling side of SNHS and hope to bring new and valuable input to the table for property development."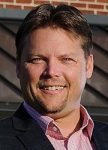 The other newest board member, a local from Delmar, Maryland, Anderton has been an advocate for many community events and assumed the position of Maryland State House Delegate, District 38B in 2015.  He is the past Mayor of Delmar, Maryland and past President of the Eastern Shore Mayors Association in addition to the many other accolades he possesses.
Executive Director, Cheryl Meadows "looks forward to welcoming two brand new perspectives to the board.  We have a diverse group as it is and these two individuals will bring experience, a sense of community and architectural knowledge that will enhance how our agency is able to support our mission."
Both, Anderton and Wandel have agreed to serve a two year term until 2022 and will join seventeen other members of the community who collectively make up the Salisbury Neighborhood Housing Services Board of Directors. For more information on our services and members, visit the SNHS website at www.salisburynhs.org or by calling the office at 410.543.4626. 
About Salisbury Neighborhood Housing Services 
Salisbury Neighborhood Housing Service (SNHS) is a 501c(3) non-profit organization serving targeted neighborhoods and populations in the City of Salisbury Wicomico, Worcester and Somerset Counties. Its mission is to cultivate sustainable neighborhoods with partnerships and lending that inspires self-reliance, growth and optimism. For more information about SNHS, visit www.salisburynhs.org or call 410.543.4626. 
###