The Road Forward – Sheena Banks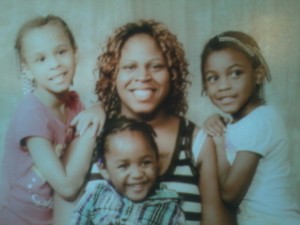 In our blog series, we like to showcase clients who have overcome hardship, regained their sense of focus, met goals and are looking to the future from a financially stable viewpoint.
Enter Sheena Banks. Sheena was looking at her 30th birthday and knew there were goals that she had not yet met. She contacted our agency, was connected with Jane Hoy and decided to give herself and her three daughters a very special gift: financial goals and stability.
Jane and Sheena embarked on a journey together. They mapped Sheena's goals: improving her credit score, managing her financial expectations and learning to save and better prioritize her spending. As a single Mother, Sheena learned that she spent money on her children because she felt guilty that she worked so much and wanted them to know they were loved and cherished. Jane helped Sheena find other ways to express that love. Our financial counselors are all in. They know that personal finances and financial goals fit into a larger life; with its own set of priorities and circumstances. Jane helped Sheena put all of the pieces together into the big picture of a life. "Each month Jane and I would pinpoint an issue I felt was holding me back," Sheena said, "and then we would discuss strategies to help me manage my money better."
As the journey moved forward and Sheena began to see the results of her hard work and dedication, she says of the experience, "there are no words to describe how excited I was and still am."  Sheena has great pride for setting her own goals and meeting them. She has proven what she thought impossible to be well within her reach. Sheena is now on the search for her "dream" home and is financially stable and secure.
What does being a homeowner mean to Sheena? "It means my daughters will always have a home to call their own. They will always have someplace safe and secure to go."
Finally, financial stability is a freeing, liberating feeling. Once you can be financially stable, you can focus on other aspects of your life and work on those areas as well. Sheena says, "I'm finding there is a whole new world awaiting me and I cannot wait to explore it. Home ownership is just the beginning!"
Let us help you become financially stable. Let us help you explore your possibilities. Call us today! (410)543-4626.