Please enter the Page ID of the Facebook feed you'd like to display. You can do this in either the Custom Facebook Feed plugin settings or in the shortcode itself. For example, [custom-facebook-feed id=YOUR_PAGE_ID_HERE].
Services We Offer

Home Purchase Loans, Foreclosure Prevention and many more!

Our Experienced Staff

We have a stellar team that will meet all of your needs. 

Find Your Home

View our resources to help you find the home of your dreams! 

Get Questions Answered

View the most frequent questions asked by our customers. 
The SNHS Mission and Vision Statement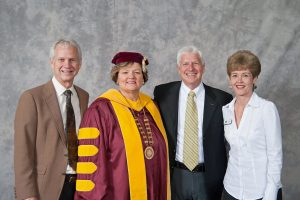 Salisbury Neighborhood Housing Service (SNHS) is a 501c(3) non-profit organization serving targeted neighborhoods and populations in the City of Salisbury and surrounding areas. Our mission is to facilitate homeownership and community investment opportunities that build pride and confidence among residents and partners and transform City of Salisbury neighborhoods and surrounding areas into thriving and attractive communities. SNHS has combined private, philanthropic and government resources for growing and improving programs and services. SNHS combines these resources to thwart the disinvestment and deterioration that threatens to destroy some of Salisbury's older residential neighborhoods. Read More >>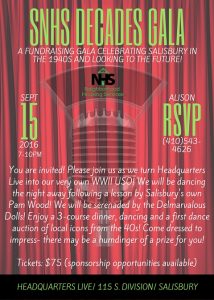 Our Decades Gala 2016 is fast approaching! This year we are turning Headquarters Live into a WWII USO! Join us as Ballroom Made Simple offers an authentic dance lesson, the Delmarvalous Dolls serenade us with 1940s tunes, we enjoy a 3-course dinner courtesy of Roadie Joe's and we hold a 1940s Iconic First Dance Auction! That's right, some of today's Salisbury icons will be in the house representing icons of the 40s in Salisbury and you can bid to dance with them! We hope to see many of you dressed for a throwback evening- but cocktail attire is perfect too! Individual tickets are $75! Sponsorship opportunities are available as well! Call us today to reserve your ticket! This is an event not to be missed! 
Edit Downtown Salon is offering a gala hair and make-up special for the evening! Call them to make your appointment today! (410) 572-4377
Cheryl Meadows, Executive Director