New Construction Program Receives Recognition from Maryland State Senator
Salisbury Neighborhood Housing Services builds careers and homes with Parkside High School Career Technology Partnership Program
Salisbury Neighborhood Housing Services, Inc. (SNHS) is in its nineteenth year of partnership with the Parkside High School Career Technology Education program. The program provides newly constructed homes for residents in a designated target community to purchase at an affordable price. Students have the opportunity to hone their skills by building a 3 bedroom and 2 bathroom home that will be placed on property the agency purchases.
Since 2000, over 100 students of the technology partnership program have helped build 15 homes for local community residents while developing practical hands-on experience in the fields of carpentry, HVAC, electricity, masonry and plumbing.  The students are able to produce one home a year. 
During a recent "field day" visit to Parkside High School, Senator Ben Cardin spoke about the importance of career training centers in Maryland. "There is such a backlog of technical jobs.  You try to build a building today and find people to construct it, there is a 6 month to a year delay in getting the workforce to complete that building.  There are jobs there.  You need to have the skills to compete for those said jobs and you are doing something about it by preparing yourself well through program."  At the end of Senator Cardin's visit, he asked the students why they chose to take these technical classes. One student said he was taking construction because one day he plans to "become an architect and wants to learn the basics first." The students were then able to show their work and what they have accomplished so far this school year.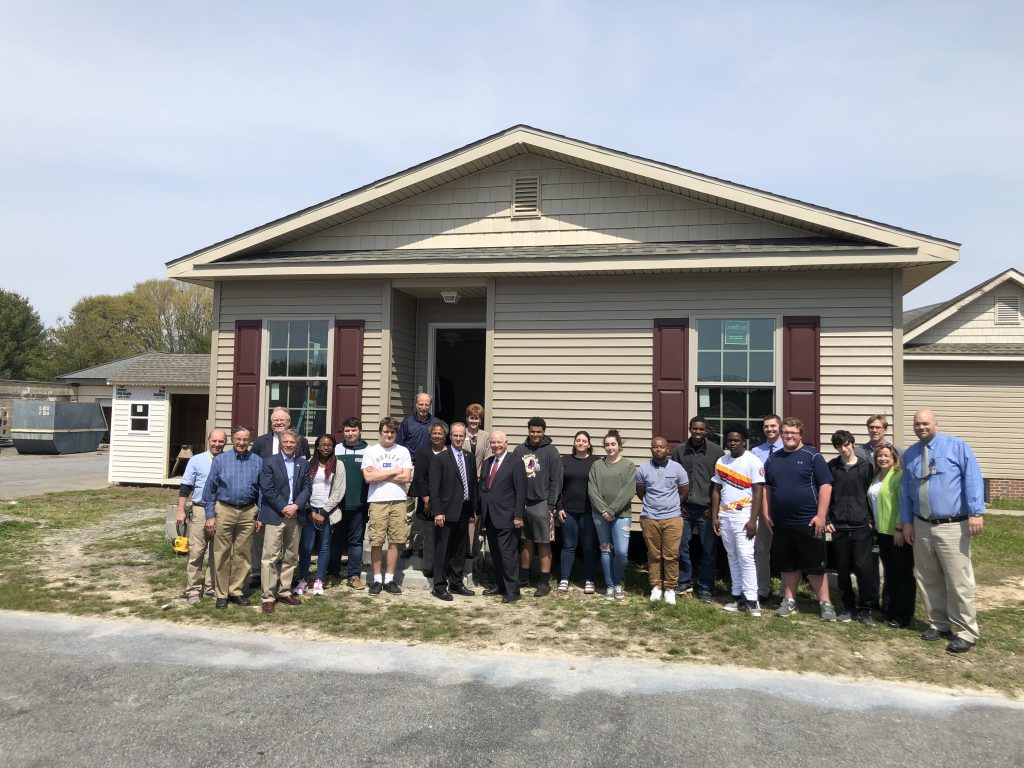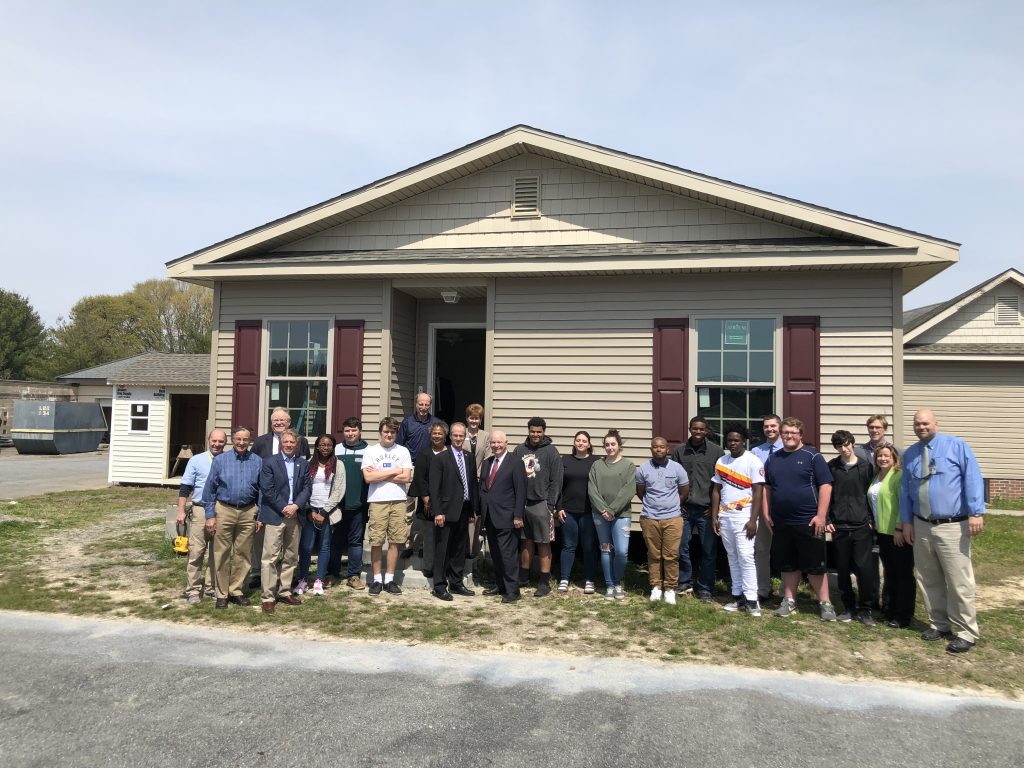 Above: Students, teachers, SNHS Staff, City and County Officials came to see the work that is being done by the participants of the CTE Program at Parkside High School.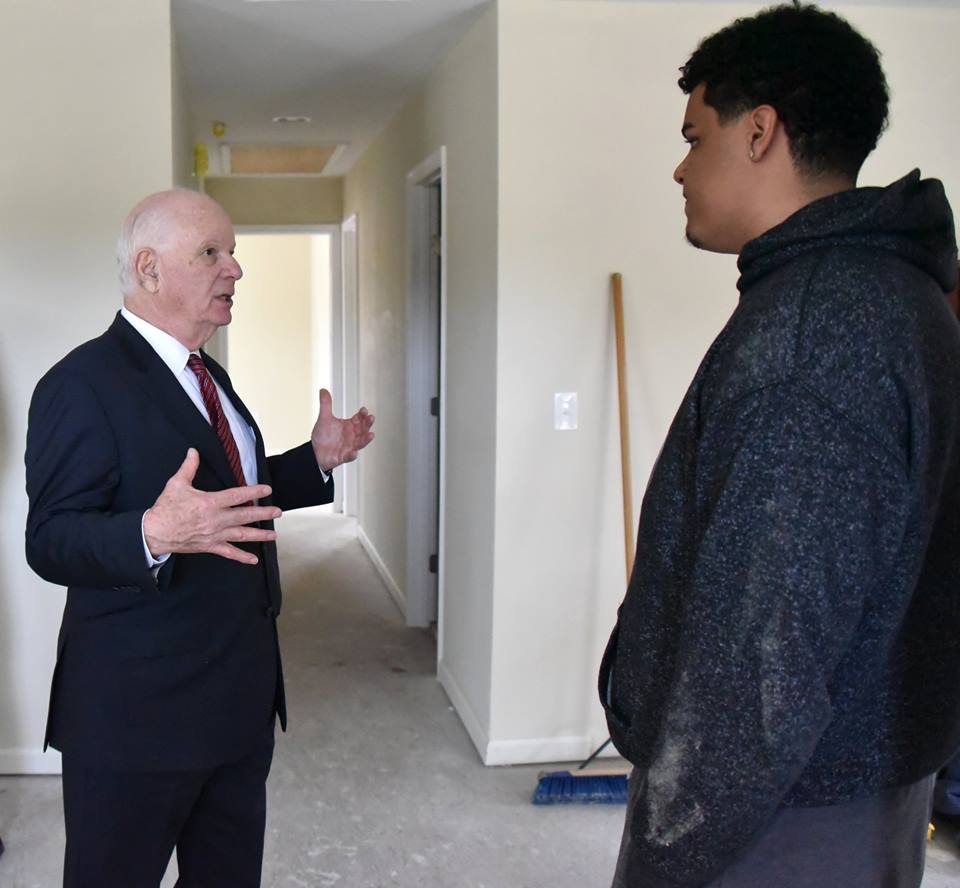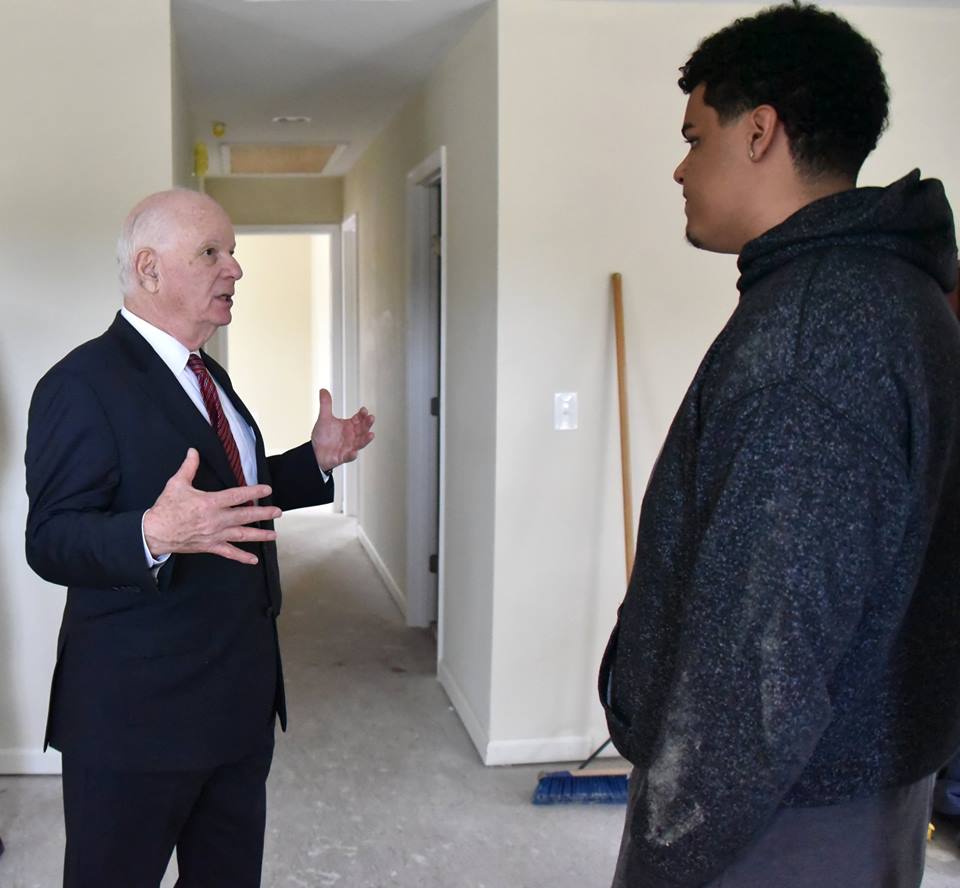 Above: Senator Ben Cardin talks to CTE Student about the construction of the house. 
Below: CTE students meet with Senator Ben Cardin to hear how important career technology programs are in the state of Maryland as well as to share why they chose to participate in these technical skill classes.